Platinum Fashion Mall Bangkok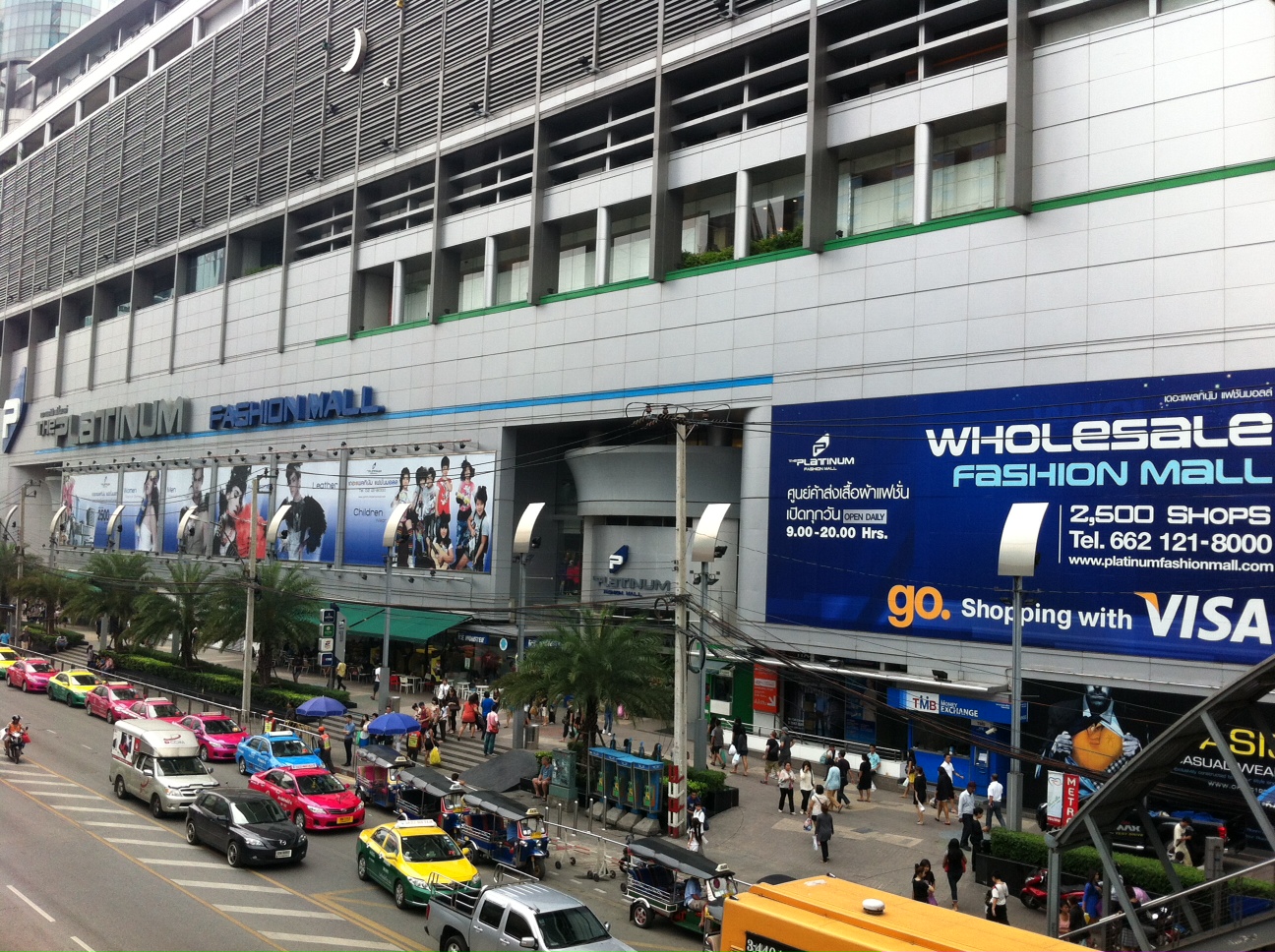 Platinum Fashion Mall is situated in one of the busiest districts in Bangkok – Pratunam. The wholesale shopping mall comprises of 6 storey of fashion stores, restaurants, foodcourt, cafes, and even a 11-storey residential condominium within the same building. Annex to this shopping mall is Novotel Platinum Mall.
Platinum Fashion Mall – What's There?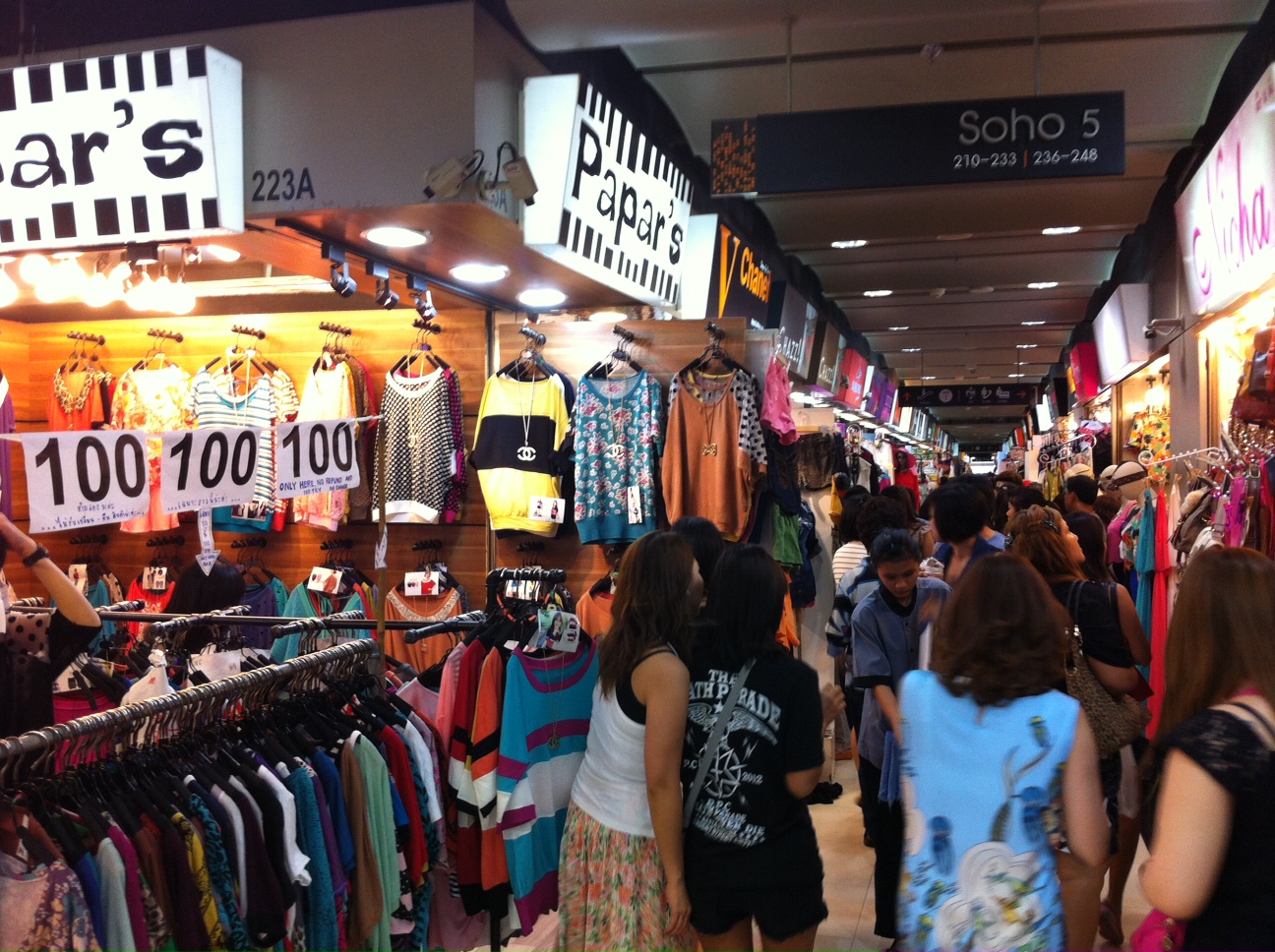 Everything that a girl wants! The shopping levels are named after famous shopping districts - Orchard, Nathan, Ginza, Soho, Oxford and Camden and are organised in different Soi (streets) on each level. Comprising of over 2000 small outlets, you will definitely find any fashion apparels or accessories you wanted. From the usual chiffon tops, pants, dresses, hats, caps, hair accessories, necklaces, rings, bangles, bracelets to leather or PU bags for ladies, children wear, stationeries for kids and polos, shirts, jackets, pants, jeans for men.
When you are tired, you can also head to one of the handful of cafes, fast-food (they have McDonalds and KFC) or to the top-level foodcourt where they serve local dishes.
Platinum Mall Bangkok – Operating Hours
Monday – Sunday
09:00 – 20:00
*Read tips below.
Though most of the shops would open by 09:00 am daily, there are a handful which will only open their stores closer to 10:00 am. If you are there early, head for an early breakfast at McDonald's which is located on the street level (facing the main street). You would certainly want to maximise your time by shopping at an hour where most of the shops are open and not spend half your time walking down the aisles with half or 3/4 of the shops closed.
Do not attempt to arrive at Platinum Mall at 19:00 hr as by then most of the shops would have closed or will be closing soon.
Check our post for more Shopping Tips if you are heading to Platinum Mall.